Off Leash K9 Training Programs
Basic Obedience Starter Lesson
One individual lesson is $375 (This includes the Off-Leash K9 Training E-Collar, 20 foot leash, and the price of the first lesson). Then each additional lesson is just $100.00 per session!
Basic Obedience Package ($625/$800)
This includes the Off-Leash K9 Training E-Collar which all of our dogs are trained on, a 20 foot leash, and includes all FOUR lessons for $625. The e-collar we use has a two-year warranty, it is completely waterproof, and it has a range of 3/4 mile (1200 yards)! This will be brought to your first lesson along with the 20-foot leash! By the end of this package, your dog will be able to be outside, off-leash, with distractions listening on command. Basic Obedience In Home (4 private lessons): $800.00
Basic Obedience Curriculum "Come," "Sit," and "Extended Sit." "Down" and "Extended Down." "Place" and "Extended Place." They will sit on aspecific location that you point to (chair, park bench, etc) "Out." To drop any and all things you ask them to. "Loose Leash Walking." They will walk right beside of you on a leash "Off." Do not jump on me or anyone else.
**Extended sit, down, and place means your dog will REMAIN in the down, sit, or place position until YOU tell them to "break" (release them).
Basic Obedience: $625 Book Now
In Home Basic Obedience: $800  Book Now
Basic and Advanced Obedience Package ($950/$1,500)
This package is for those who really want their dog to be rock-stars! This includes 8 lessons for $950. The e-collar we use has a two-year warranty, it is completely waterproof, and it has a range of 3/4 mile (1200 yards)! This will be ready at your first lesson along with the 20-foot leash! Basic and Advanced Obedience In Home (8 private lessons): $1500.00
Basic In Home: $950  Book Now
Basic & Advanced In Home: $1,500 Book Now
Advanced Lessons ($100)
Your dog must finish our Basic Obedience Package before we will teach them advanced lessons! We offer numerous advanced lessons! Some are: extended distance obedience (your dog will be sitting/downing on command from 50+ yards away from you), heel command (they come running, go around you and sit down right beside your left leg), watch command (stare at you until you release them), through command (go in between your legs and sit down), stand command (they will assume a standing position on command), front command (they will come running and sit directly in front of you no matter where they are), focused heeling (will stare at you the entire time they heel), touch command (they will run up and stand up against anything you point to), and many more!
2 Week Board and Train Program ($2,800)
This is a very popular program and is usually booked for a few months in advance, so please contact us before paying online or trying to schedule an appointment for this. This is where you drop off your dog, and 2-weeks later you pick up a dog that is flawless outside, off-leash, with distractions!
Board and Train Program $2800. Book Now
$500 Deposit to hold spots (Nonrefundable)
Therapy Dog Development Program ($900)
Is your goal to have your dog become a certified therapy dog? This specially designed 8-lesson course prepares you and your dog for their therapy dog testing and certification. Thus far, 100% of our clients who have done this program, have passed the therapy dog certification.  The cost of this program is $900.
Dog Aggression Training Package ($995)
Does your dog have issues with dog aggression, dog re-activity, or simply go over the top when it comes to other dogs being around? If so, this is a specially designed program may be the best option for you and your dog. This 8 private lesson program is $995, which consists of our basic obedience package (4 lessons/5 commands) which will give you a solid foundation of control over your dog, just like the dogs you see in our 700+ videos on our YouTube Channel. Then, we spend the next 4 lessons working you and your dog around other dogs in different scenarios, commands, and situations. Giving your dog (and you) the skills, tools, obedience, and desensitization that is necessary in order to put you back in control of these situations.
Puppy Training
This will give your new pup a good foundation for basic obedience!  Also, during the training, Off Leash K9 can teach you how to house train your dog in order for it to quit having accidents in the house! Additionally, Offleash K9 will train it to let you know when it has to go outside! During these sessions, Offleash K9 also answer any questions you have regarding your new pup or its' training.One puppy training session/consultation: $100.00.  ! Puppy Obedience Curriculum Introduction To:"Come" "Down" "Sit" "Crate Training" "Teaching Pup to let YOU know he/she has to potty" "Leave it"
Bring Off Leash K9 Training To You With In Home Training ($800/$1,500)
Nose Work Starter Package ($300.00):
This is 5 private sessions to give you and your dog a basic understanding of how Nose Work works. Generally, in these 5 sessions, your dog will be able to start doing multiple container searches with environmental objects around as distractions. Additionally, your dog will have a firm understanding of how to conduct a proper search and to be able to properly alert the handler that a target odor has been found (paired with a reward). If you see our curriculum page of this website, "generally," the starter package will get most handlers and dogs through the first two phases of training.
Nosework Starter Package $300  Book Now
Nose Work Proficient Package ($600.00)
This is 10 private sessions that will give you and your dog a great understanding of Nose Work. Generally, dogs who do 10 private sessions will make it through all three phases of our training curriculum. After completion of these 10 sessions, in general, your dog will be able to conduct independent searches, acquiring, and targeting on just the odor. Then they will be able to progress to more advanced searches. *Some dogs may rapidly excel at nose work and do even more advanced searches in the sessions and some dogs may need more sessions to complete the curriculum. Nose Work is all positive and training is conducted at your dog's learning pace for optimum results and to ensure the dog is conducting thorough and accurate searches.
Nosework Proficient Package $600 Book Now
Tracking and Trailing ($500/$800/$1,100)
Are you interested in sport tracking or trailing? Are you interested in being part of a local search and rescue team? Do you just want a fun/engaging outdoor activity to mentally and physically stimulate your dog? Do you want a closer bond with your dog? If you answered yes to any of these questions, check out our tracking and trailing courses!
Trailing Courses:
Exploring Tracking/Trailing $500  Book Now
Beginner Tracking $800  Book Now
Beginner & Basic Urban Tracking $1,100  Book Now
Explorer Tracking
Would you like a chance to try out Tracking and see if it is a good sport for you and your dog? This class will cover basic concepts of tracking from how to start your track, motivational talk, and common commands to line work and article indication. This is a great place to start for those totally new to tracking or for those current trackers who need work on starts and article indication.
Beginner Tracking
Beginner Tracking covers everything from beginning tracking through getting more advanced tracks and added distance. At this level, starting to begin road crossings, 300+ yard tracks, and more advanced trail work.
Beginner and Basic Urban Tracking
Beginner and Basic Urban Tracking covers everything from beginning tracking through the basics of urban tracking. Class may be held at different parks and locations throughout the city. This will get your dog having a solid track through the woods, street crossings, and beginning to track in urban environments.
Therapy Dog Certification
We are certified Therapy Pets Unlimited evaluators! Is your goal to make your dog a certified therapy dog? We would recommend our Therapy Dog Development Course. This is our 8 private lesson course which includes the 4 basic obedience lessons (5 commands outside/off leash) followed by 4 lessons specifically tailored to you and your dog passing the Therapy Dog Certification. At the conclusion of this course, we can test you and your dog for certification. Upon passing the Therapy Pets Unlimited test, you and your dog will be awarded the Therapy Pets Unlimited certification and ID.
Canine Good Citizen Certification
We are certified CGC evaluators! This is a certification program that is designed to reward dogs who have good manners at home and in the community. The Canine Good Citizen Program is a two-part program that stresses responsible pet ownership for owners and basic good manners for dogs. All dogs who pass the 10-step CGC test may receive a very nice certificate from the American Kennel Club. You and your dog will practice the CGC exercises: Accepting a friendly stranger, Sitting politely for petting, Appearance & grooming, Out for a walk (loose leash walking), Walking through a crowd, Sit and down on command and Staying in place, Coming when called, Reaction to another dog, Reaction to distraction and Supervised separation. This class is perfect for continuing your dog's education. You and your dog will work toward creating a better relationship while your dog learns to listen to you consistantly. As you work with your dog to teach the CGC skills, you'll discover the many benefits and joys of training your dog. Training will enhance the bond between you and your dog. Whether your dog is ready to for the certification, or you want us to help get your dog ready for the certification, contact us!
STEP 1
Pay for your desired Training Package below
STEP 2
Click the link to schedule lessons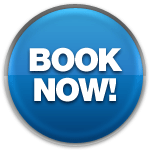 Book Appointment
***YOU MUST PAY FOR YOUR DESIRED TRAINING PACKAGE BEFORE SCHEDULING LESSONS***
**Email us at: [email protected] for more information about our Military/Emergency Services discount, and our Multiple Dog discount!