Read What Our Clients Say About Us
This is the most knowledgeable and professional training program that you can find. These people love dog's, there passion for training the smallest breed to the largest and they get results fast. But there results are from proven techniques and not brute force. You can tell that when they train your dog that it is as there training there own human puppy.

Cannot recommend them enough 10 stars.
If you want professional, knowledgeable staff who are training a member of your family This is the company you want hands down.

Thanks again Off Leash K9 Dog Training for all of your help and hard work.

Will Erskine
// Verified Google Review
I took my 10 month old Belgian Malinious, Dixie, to the two week board and train program. The scheduling and setting up the drop off was easy. I felt very comfortable leaving Dixie with my trainer. While she was at training I regularly got videos and pictures of her training progress. Picking her up and going over everything she learned was an easy process. Since getting Dixie home she is a different dog.
She still has her personality but she is very obedient. All of my neighbors have commented on how well behaved she is. I've taken her to the dog park and to local walking trails. Everyone comments on how well behaved she is. Prior to the training I didn't even feel comfortable opening my front door with Dixie around for fear she would run off. Now we do almost everything off leash. I would 100% recommend Off Leash K9 for any training. Thanks again. You've made living and taking my dog in public enjoyable.

Tom B.  // Verified Google Review
They did a great job with the training, our Doberman Murphy is a well behaved angel. We felt very comfortable leaving Murphy with them because they treated him like one of their family members. We loved the daily video updates sent to us on Murphy's progress and well being. We are very satisfied with the entire process and highly recommend their services to anyone looking for pet training services.
Aden Monheisere
 // Verified Google Review
Our trainer is very knowledgeable regarding dogs and how to not only train them but train the owner which is what I wanted. I think he pitched me and my dog on a good path to overcoming his problem. I didn't expect my trainer to "cure" my dog of his issues but I feel empowered to help him now. Rio is already much better. Money well spent.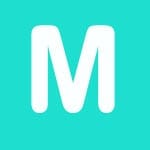 Michele LePage
// Verified Google Review
CJ trained our dogs in December 2018 he was patient and consistent. In 3 days they were settled down and becoming compliant. In 5 sessions we could walk them off leash! It was amazing. I highly recommend him.

It's the E life
// Verified Google Review
Our trainer is absolutely fantastic! Very thorough and informative. The instruction and education he has provided this far has been very effective and we are already enjoying improved behavior and follow through on commands from Samson. So happy we decided to get in touch and start this program.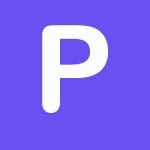 Pam Hahn
// Verified Google Review
do you have questions for us?
Or Call us for a free consultation today!