Off-Leash K9 Dog Training Kansas City MO
Off Leash K9 Training of Kansas City, Missouri is proud to have professional dog trainer Jason Dunn.
Jason grew up in the small town of Miamisburg, Ohio. As a child Jason had a fascination with animals, how they behaved, and how they were trained. That fascination evolved as he got older into a natural behavior that has led to many dog owners saying "Wow! They don't usually like men" or "He/She doesn't usually come to strangers that quickly."
One of Jason's other fascinations as a child was the Military. Having come from a long line of military service, it was obvious that he was going to follow that family tradition. 2 days after graduating high school he joined the Marine Corps and shortly after the war on terror began. Now retired after multiple deployments he's enjoying the time with his family.
Over the years seeing the Military Working Dogs with their high level of obedience and all of the amazing skills they are trained for created a desire to have that same type of discipline and obedience in his own K9 companion.
He adopted a 6 year old German Shepherd, Gunner, that the owners had obedience problems with (He would run off for a day "adventure" and come home for dinner). After adopting Gunner he sought out training with Off Leash K9 Training with their Military and Law Enforcement background it was the perfect fit. Gunner had 27 commands and was amazing people with his off leash obedience.
Now with all the experience of working alongside the Military Working Dogs, Jason would like to bring that bond and joyful experience, for both the dogs and owners, of having an off leash life to as many homes as possible.
Dog Obedience Training
Off Leash K9 Training is known for the high level of obedience in real world environments; however, we also specialize in behavioral modification, nosework/detection, protection, service and therapy dog certifications, and K9 tracking training! Give your dog the professional dog training he/she needs to be a happy member of your household. Create a more comfortable environment for your family with an obedient dog.
Contact us to sign up for our Dog Training Program
If you are looking to maximizing your dog's natural abilities and have an obedient pet that you can control with ease, contact OLK9, Master Dog Trainers. Your privacy and pet's issues are protected. You are offered the utmost consideration to make sure your situation with your pet/s. Expert Training for all breeds, all ages, and all issues.
Get Started with: STEP 1
Pay for your desired Training Package below
STEP 2
Click the link to schedule lessons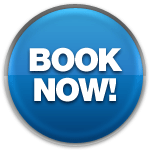 Book Appointment
***YOU MUST PAY FOR YOUR DESIRED TRAINING PACKAGE BEFORE SCHEDULING LESSONS***
**Email us at: [email protected] for more information about our Military/Emergency Services discount, and our Multiple Dog discount!